We Always suggest our valuable customer, before purchasing our "Inventory Script", first visit complete script demo and if you like it, Buy It.
You will not get money refund after purchase. Money will refund only incase if script is not runing as demo in your server and server has PHP 5.6 +, MYSQL 5+ .
"Inventory Script" is not encrypted and you have fully access of source code. you can modify, delete whatever you want but you can't show "Inventory script" in other website for sell as product  without Our permission.
We have dedicated team for "Inventory Script" if you want to customization in current inventory script.
Server requirement:
1) Work on windows and linux servers (we recommend linux server)
2) PHP 5+
3) One MySql Database
4) Codeigniter framework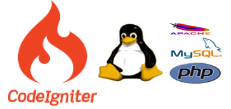 Featured Functionality
Admin, Salesman, Purchaser Login
Manage inventory and Purchases
Quotation Management.
Able to send and genrate quotation in pdf
Biller section, so easily can select biller for quotation,sales and purchase management.
Why from us?
100% source code without any encryption.
You can modify or customize script.
You can remove our "powered by" back link
Free installation & support service
Instant download
No domain restriction.